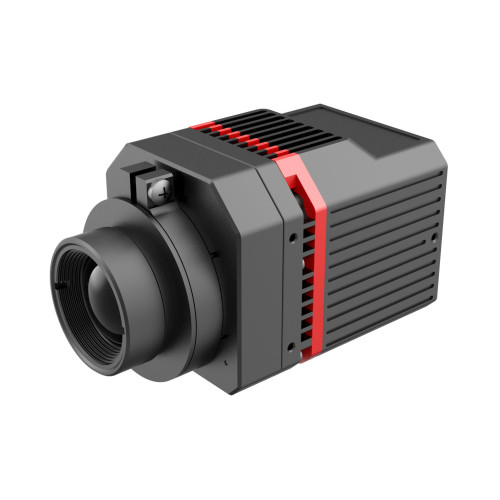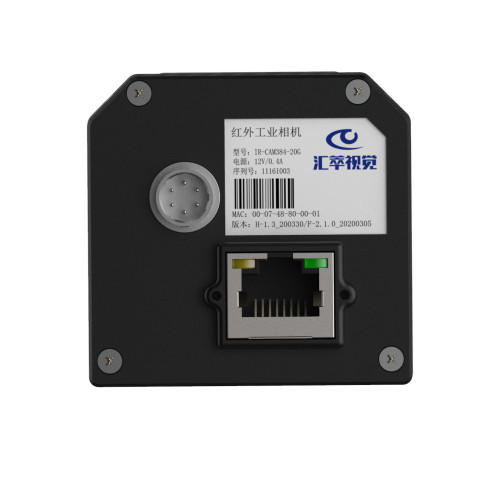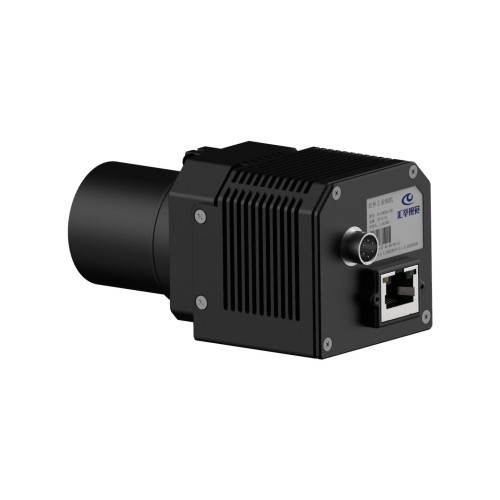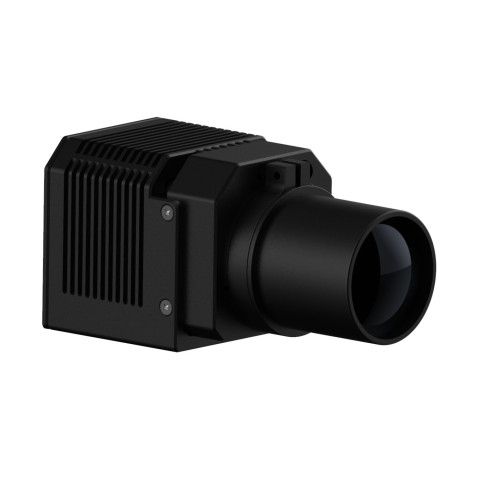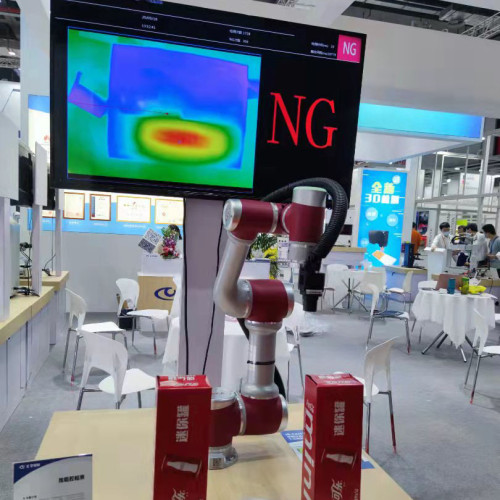 Infrared thermal camera | GigE Infrared Thermal Imaging Industrial Camera
Model

IR-CAM100-A-10R
MOQ

1 piece
Item specifics
Type

Thermography type
Resolution

384 × 288
Detector Pitch

17 μm
Spectral Range

8 – 14 μm
Detector Type

Uncooled vanadium oxide
Focal length

7.5mm/13mm/19mm/25mm
Communication

Ethernet/RS232/IO
Power

≤3.8W@12V@25°C
Interface

GigE
Weight

<=180g (without lens and lens mount)
Description
Infrared thermal camera | IR-CAM100

The Mstar IR-CAM Series of thermal imaging temperature sensors offers comprehensive visual temperature monitoring for process control and quality assurance applications as well as condition monitoring and fire prevention. The IR-CAM100 integrates seamlessly into existing systems and is one of the few thermal imaging temperature sensors on the world market to provide temperature linear output by using GenICam™ compliant software.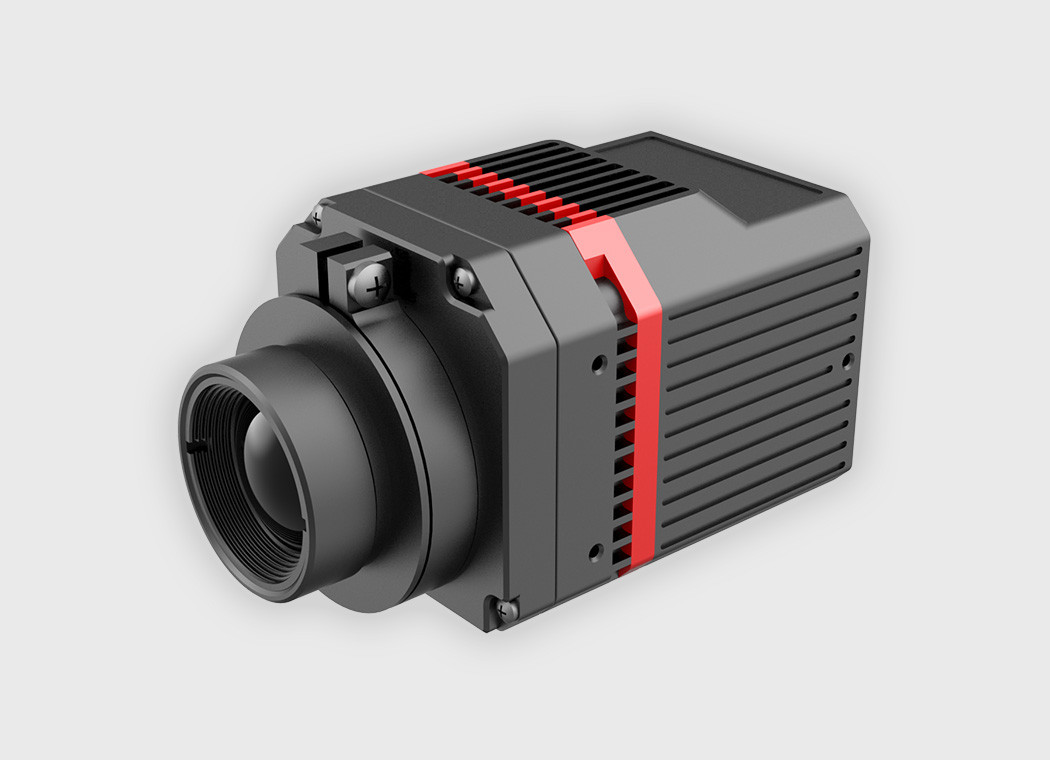 // ARM+FPGA architecture, low power consumption
// Support GigE Vision protocol for high speed transmission
// Support GenICam protocol, meet the 3rd party common
camera API interface
// IR resolution: 384*288/640*512 optional
// Synchronize cameras with external trigger
// Support on line temperature correction
// Measurement range: -40°C~150°C
// The measurement accuracy is up to ±2°C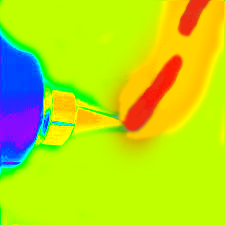 Hot melt adhesive detection for packaging industry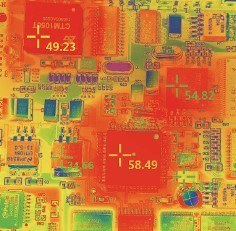 Providing quality control for PCBs.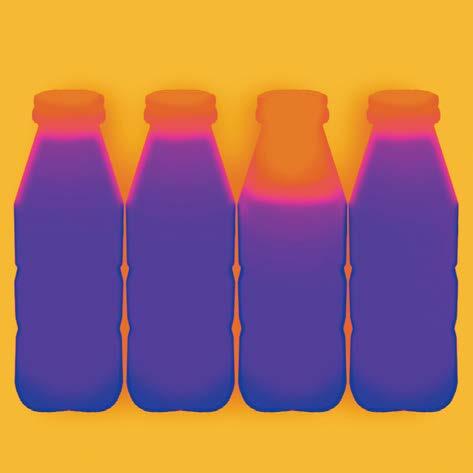 Detecting liquid levels in visually
opaque bottles.
Model

IR-CAM100-A-10R

IR-CAM100-A-20G

IR-CAM100-B-30R

IR-CAM100-B-40G

Thermography type

Observation type

Thermography type

Observation type

THERMAL IMAGING TEMPERATURE SENSOR

Image and Optical Data

Resolution

384 × 288

640 × 512

Detector Pitch

17 μm

Spectral Range

8 – 14 μm

Detector Type

Uncooled vanadium oxide

NETD

≤50mk @ f1.0

Focal length

7.5mm/13mm/19mm/25mm

Focus

Manual

Software Data

Measurement tools

Highest temp.; Lowest temp.; Average temp.; Linear temp. measurement; isothermal analysis; Temperature-difference measuring, location, measurement, detection

Communication

Ethernet/RS232/IO

Language

English/Chinese

Image Processing

Electron multiplication

1-8 times stepless mag.; step length:1/8

Video flip

4 types

Dimmer

Linear/mixed/histogram optional

Nonuniform correction(NUC)

Solenoid shutter

Power

Power input

DC 12V

Power consumption

≤3.8W@12V@25°C

≤4.2W@12V@25°C

Temp. Measurement

Temp. measuring environment

-10°C~+60°C, 5%~80% humidity

Temp. measuring range

-40°C~+150°C;

-40°C~+550°C

/

-40°C~+150°C;

-40°C~+550°C

/

Temp. measuring accuracy

2 °C or ±2%

(Taking the max. value)

/

2 °C or ±2%

(Taking the max. value)

/

Boot time

≤15S

Physical Data

Weight

<=180g (without lens and lens mount)

Dimension

48mmx50mmx62.5mm (without lens)

Environment Data

Operating Temperature

-40°C~+60°C

Operating Humidity

0%~80%RH

Storage Temperature

-45°C+85°C

Storage Humidity

0%~85%RH

Impact test index

Semi-sinusoidal wave, acceleration of 30g, pulse width of 11ms, direction of installation and use (X-axis) impact three times without power test

Vibration test index

10HZ~150HZ~10HZ, peak-to-peak value of displacement: 0.15mm Vibration in the direction of installation and use (X-axis), 8min/ axis, number of cycles: 2, without power test