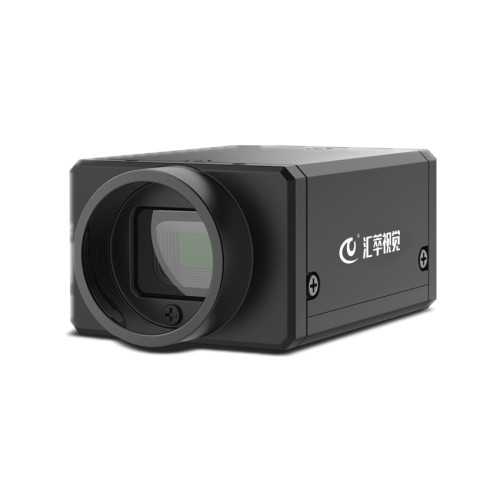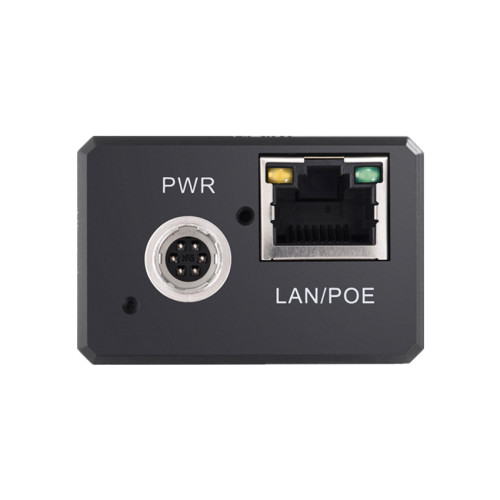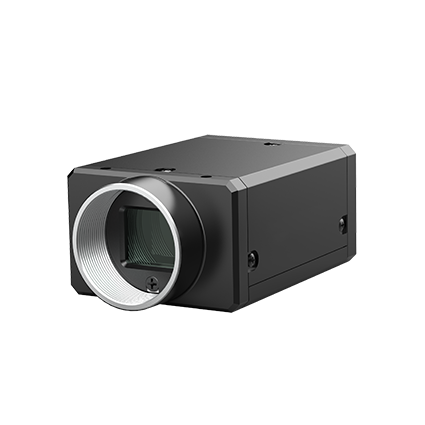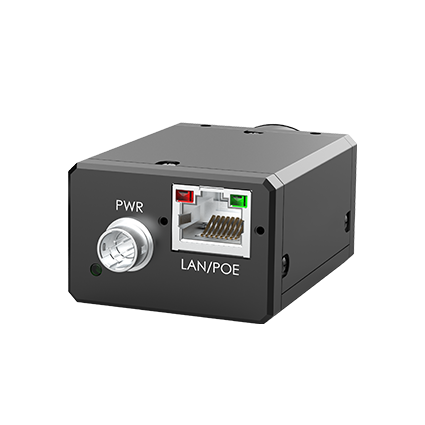 GigE Camera | HC-CH120-10GC 12 MP 1.1" Color CMOS GigE Area Scan Camera
Item specifics
Sensor type

CMOS, global shutter
Sensor

IMX304
Pixel size

3.45 µm × 3.45 µm
Sensor size

1.1
Resolution

4096 × 3000
Max. Frame Rate

9.4 fps
Mono/Color

Color
Data Interface

GigE
Lens mount

C-Mount
Dimension

44 mm × 29 mm × 59 mm
Compatibility

GigE Vision V2.0, GenlCam
Description
CH Series : High-end area scan camera with high resolution coverage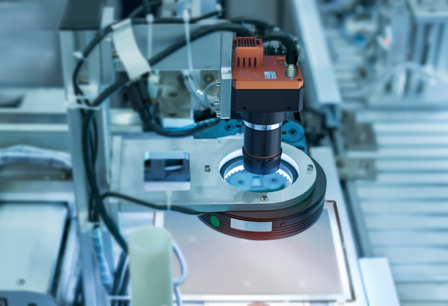 CH Series – High-end Level
The CH series is the high-end products designed for high-precision application development in FPD inspection, 3C, electronic semiconductor, new energy and other industries, can meets the needs of high resolution and high frame rate. With our close cooperation with top domestic and foreign sensor manufacturers, the products now support multiple data interfaces of GigE, USB 3.0, 10 Gigabit Ethernet, CameraLink, CoaXPress. Meanwhile, our devotion accumulated over the years in R & D process and strict quality control also give the series a domestic first - class competitive advantage in high - end applications.
High-quality CCD or CMOS chip, high resolution, this series of cameras cover 5M-151M pixels. The high-resolution camera is equipped with fan or TEC cooling function, and the lens interface can also choose F port or M58 port. The camera has a stable structure, clear images and excellent imaging quality.


GigE Camera | HC-CH120-10GC 12 MP 1.1" Color CMOS GigE Area Scan Camera

HC-CH120-10GM/GC camera adopts Sony® IMX304 sensor to provide high-quality image. It uses GigE interface to transmit non-compressed images in real time with max. frame rate reaching 9.4 fps.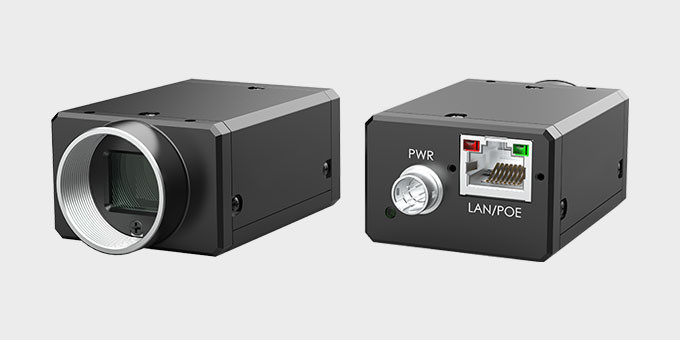 Key Feature
// Adopts GigE interface and max. transmissionistance of 100 meters without relay.
// Support auto exposure control, LUT, Gamma correction, etc.
// Up to 128 MB local memory for burst transmission and retransmission.
// Supports hardware triggering and software triggering.
// Supports auto white balance and better color correction with excellent image interpolation algorithm.
// Compatible with GigE Vision Protocol V2.0, GenlCam Standard, and third-party software based on these protocol and standard.

Model

Model

HC-CH120-10GC

Type

12 MP, 1.1" CMOS, GigE Area Scan Camera

Camera

Sensor type

CMOS, global shutter

Sensor

IMX304

Pixel Size

3.45 µm × 3.45 µm

Sensor size

1.1"

Resolution

4096 × 3000

Max. Frame Rate

9.4 fps

Dynamic range

72.2 dB

SNR

40.2 dB

Gain

0 dB to 20 dB

Exposure time

UltraShort exposure mode: 1 μs to 14 μs
Standard exposure mode: 15 μs to 10 s

Shutter mode

Off/Once/Continuous exposure mode

Mono/Color

Color

Pixel format

Mono 8/10/12, Bayer GR 8/10/10p/12/12p, YUV422Packed, YUV422_YUYV_Packed, RGB 8, BGR 8

Binning

Supports 1 × 1, 1 × 2, 1 × 4, 2 × 1, 2 × 2, 2 × 4, 4 × 1, 4 × 2, 4 × 4

Decimation

Supports 1 × 1, 1 × 2, 2 × 1, 2 × 2

Reverse image

Supports horizontal and vertical reverse image output

Image buffer

128 MB

Electrical features

Data Interface

GigE

Digital I/O

6-pin Hirose connector provides power and I/O, including opto-isolated input x 1(Line0), opto-isolated output x 1(Line1), bi-directional non-isolated I/O x 1 (Line2)

Power supply

12 VDC, supports PoE

Power consumption

Typ. 4.3 W@12 VDC

Mechanical

Lens mount

C-Mount

Dimension

44 mm × 29 mm × 59 mm (1.7" × 1.1" × 2.3")

Weight

< 100 g (0.2 lb.)

Ingress protection

IP30 (under proper lens installation and wiring)

Temperature

Working temperature: 0 °C to 50 °C (32 °F to 122 °F)
Storage temperature: -30 °C to 70 °C (-22 °F to 158 °F)

Humidity

20% to 80% RH, without condensation

General

Client software

MVS or third-party software meeting with GigE Vision Protocol

Operating system

32/64-bit Windows XP/7/10, 32/64-bit Linux and 64-bit MacOS

Compatibility

GigE Vision V2.0, GenlCam

Certification

CE, FCC, RoHS, KC