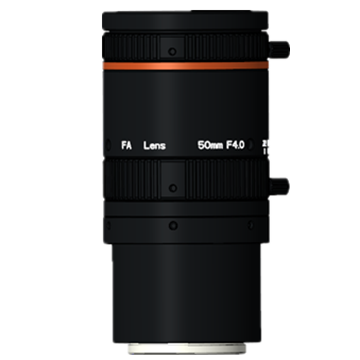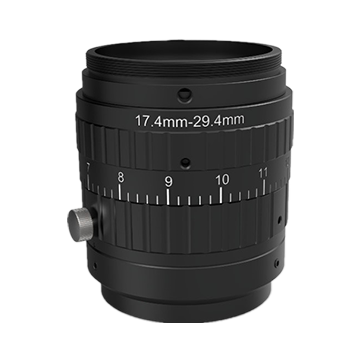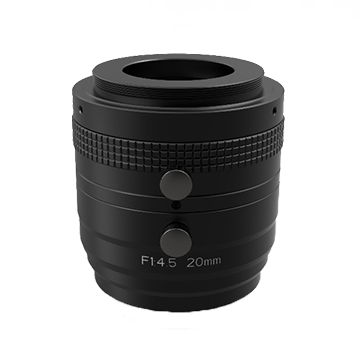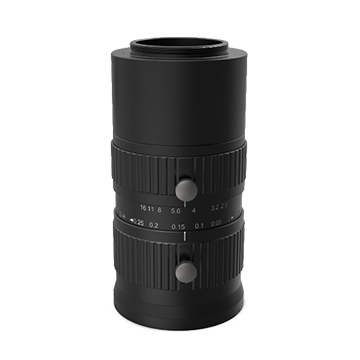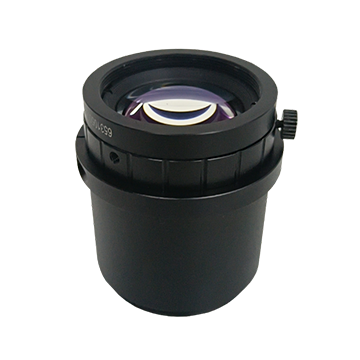 M42 Mount Lens | MVL-LF5040M-M42 Large Format Φ37mm 50mm Focal Length FA LENS
Item specifics
Focal Length

50 mm
F-Number

F4.0 ~ F22
Image Size

Φ37 mm
Distortion

0.21%
Minimum Operation Distance

0.15 m
Magnification Range

0.01x ~ 0.33x
Field of View

4K 7μm(28.7mm):32°
Mount

M42 × P1
Dimension

Φ59 × 133.2 mm
Weight

171 g
Description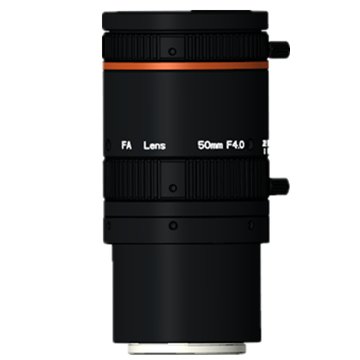 MVL-LF5040M-M42 M42 Mount Lens
Large Format Φ37mm 50mm Focal Length FA LENS
The APS-C fixed-focus lens are optimized for the application
of large pixel line scan cameras in the machine vision
industry, with excellent imaging quality, high image
uniformity and low distortion design, magnification range
from 0.01x to 0.33x. It is suitable for defect detection
applications in PCB, packaging and printing industry.
Key features

■
Ultra-high resolution, supporting 3.1μm resolution
■
Excellent consistency of image clarity, with large aperture, low distortion, low chromatic aberration
and high relative illumination
■
Maximum image circle Φ37mm, applicable to APS-C area scan and 4K 7μm line scan cameras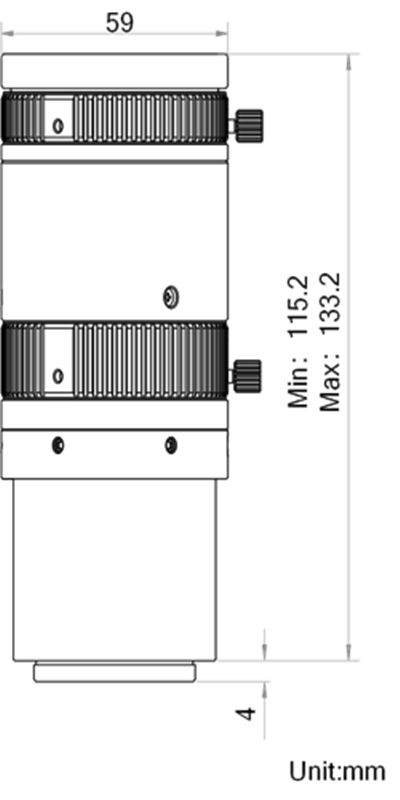 Performance


Focal Length[mm]

50

F/#

F4.0 ~ F22

Image Size

Φ37 mm

Distortion


0.21%

Minimum Operation Distance

0.15 m

Magnification Range

Field of View

4K 7μm(28.7mm):32°
Mechanical


Iris Control

Manual

Focus Control

Manual

Filter Thread

M52*0.75

Mount

M42 × P1

Flange Back Length

12 mm

Dimension

Φ59 × 133.2mm


Weight

615 g

Temperature

-10 ~ 50℃
What is the resolution(μm) of the lens?
Resolution is a measured by how closely 2 points can be before they cannot be distinguished. For example, 1μm resolution means that 2 points that are 1μm away from each other can be distinguished. Resolution values in this catalog are theoretical resolutions for the lenses. The following is a formula to calculate theoretical resolution based on a lens's ray diffraction with no aberration.
Resolution=0.61×λ/NA λ : Wavelength 0.61: Fixed Number
Distortion is the aberration of a lens where a straight object outside of the optical axis appears curved. Distortion of a straight line towards the center is called pincushion distortion, while distortion expanding outwards is called barrel distortion
Distance from the front end of a lens system to the object under inspection.
F Number
The value indicates lens brightness. It is calculated by dividing the focal distance of the lens by its effective diameter (entrance pupil diameter D mm) looking from its object side. It can also be calculated by NA and the lens' optical magnifi cation ( ). The smaller the number the brighter the lens is.
F No=f/D
Field of View
Field of view is the size of an object that can be shot when the lens is attached to a camera.
The size of fi eld of view is (sensor size) ÷ (optical magnification ).
(Calculation Example) Optical Magnification =0.2x, camera Size 1/2" (4.8mm Long, 6.4mm Wide) :
Size of Field of View Length =4.8/0.2=24 (mm)
Width =6.4/0.2=32 (mm)