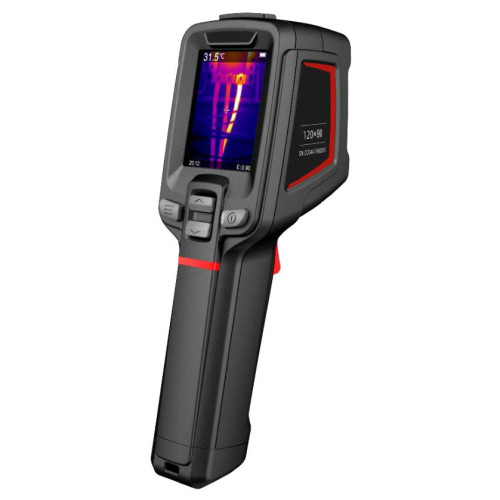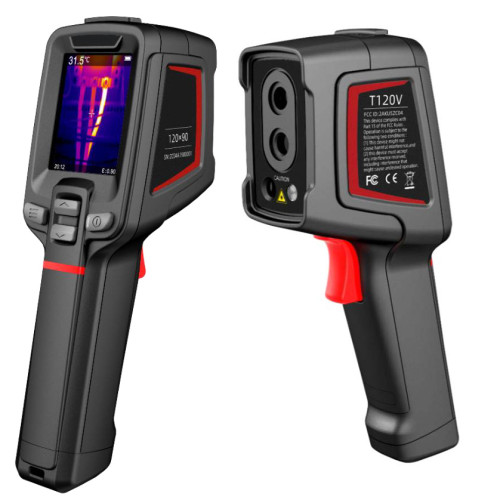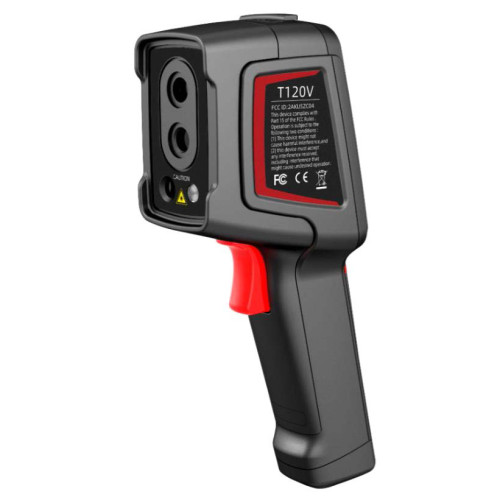 Handheld Thermal Camera | T120 T120V Entry-level Portable Thermal Camera
Item specifics
IR Resolution

120×90@17μm
Detector type

VOx/7.5~14μm
Frame Rate

25HZ/9HZ
Focal Length

2.28mm/F1.13
Display

2.4 inch IPS technology TFT display
Temperature Range

-20°C-150°C, 100°C-400°C
Accuracy

±2℃ or ±2%
USB

TYPE-C、TF Card slot
Weight

about 350g
Description
Handheld Thermal Camera | T120 T120V Entry-level Portable Thermal Camera
T120 Series Entry-level Thermal Imaging Camera is an affordable temperature measuring tool widely used for building diagnostics, HVAC inspections, electrical system inspections and more. It perfectly overcomes the shortcomings of the single spot infrared thermometers and helps work smarter, safer and faster. Equipped with self-developed 120x90 WLP IR modules, T120 series thermal cameras can display radiometric data of 10,800 pixels instantly which helps quickly detect large areas and pinpoint fault spots accurately. It can also easily save images and data, and download fast via USB, removable TF card.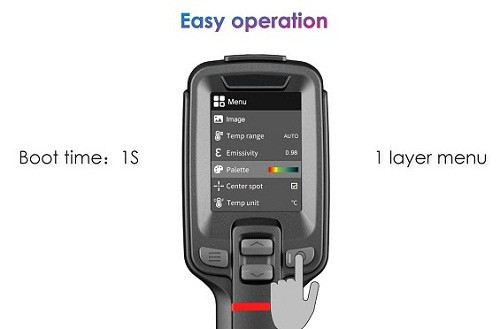 Boot up in 1 Second
Boot up and display fully radiometric image instantly
Full screen max & min temperature alarm
2.4 inch Large Display
240x320 pixel Color LCD
Good-handle Buttons
Ergonomic design
Easy to operate even wear the gloves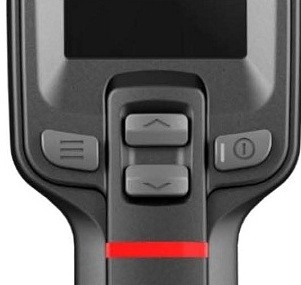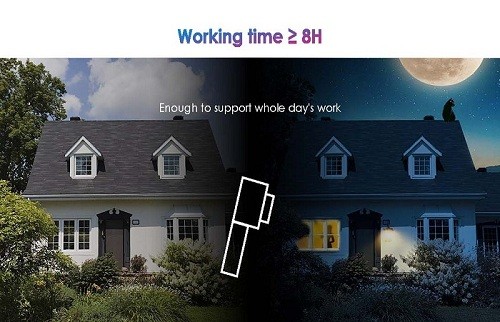 8-hour Battery Life

Low power consumption,
Large capacity battery
2-hour Fast Charge

USB Type-C Interface
High power quick charge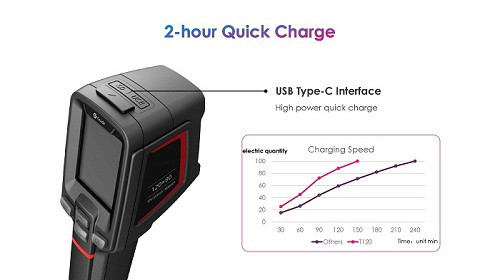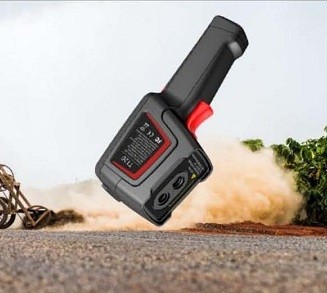 Rugged Design
2-meter Drop Test, IP54 Encapsulation
IR/Visible/Laser Indicator
Pinpoint targets precisely
Model

T120

T120V

IR image & Optical

IR Resolution

120×90@17μm

Detector type

VOx/7.5~14μm

Frame Rate

25HZ/9HZ

Thermal Sensitivity / NETD

60 mk

Focal Length

2.28mm/F1.13

Field of view(FOV)

50°×38°

Spatial Resolution(IFOV)

7.6 mrad

Focus

Focus-free

Visible Camera

Visible Camera Resolution

N/A

320×240, Focus-free

Flashlight

N/A

Yes

Image Display

Display

2.4 inch IPS technology TFT display

Display Resolution

320×240

Image Model

IR image

IR/Visible/Picture-in-picture

Color Palettes

6:White Hot, Iron Red, Hot Iron, Arctic, Rainbow 1, Rainbow 2

Temperature Measurement

Temperature Range

-20°C-150°C, 100°C-400°C(Auto switching)

Accuracy

±2℃ or ±2%, whichever is greater
( target temp ≥0℃, ambient temp is 15℃ ~ 30℃ )

Measurement Spot

Center spot

Measurement Area

3(incl. max & min temp)

Auto Hot & Cold Spot Tracking

Yes

Alarm

Full Screen Max & Min Spot Alarm

Image Storage

Storage Media

TF card(Standard 16G, up to 32G)

IR Image Format

Full Radiometric (JPG) (120 x 90)

Visible Image

N/A

Yes, 320 x 240

Connections & Communications

USB

TYPE-C、TF Card slot

Laser

Yes

Tripod interface

Yes

Mobile APP

N/A

Yes

PC IR Analysis Software

Yes

Power System

Battery Tpye

Rechargeable Li ion battery

Battery Operating Time

>8 hours

>5 hours

Charging Time

Internal charge,≤2.5 hours

Environmental Parameters

Operating Temperature

-10℃~50℃

Storage Temperature

-40℃~70℃

Encapsulation

IP54,2-meter drop test

Certification

CE/ROHS/FCC

Weight

about 350g

Size

194mm*61.5mm*76mm

Standard Accessories

Charger + Adapter, TYPE-C USB cable, Wrist Strap, Quick start Guide, Data Download Card, 16G TF Card
*Technical parameters are subject to change without notice.